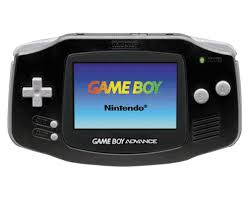 Nebuleon
rilscia una nuova versione di
TempGBA
, emulatore del
GBA
esclusivo per la Supercard DS TWO
.
Attualmente č il miglior emulatore GBA per il DS e si sta migliorando pian piano.
Changelog:
CITAZIONE
This version is a product of the ReGBA project, which separates cross-platform code from the DSTwo-specific code.

- Includes an open-source replacement for the GBA BIOS made from VBA-M's BIOS emulation code. Thanks to Normmatt for this! You can still use the Nintendo BIOS if you have it in the /TEMPGBA folder of your storage card, but if you extract all of the files in this release, you will replace it with Normmatt's BIOS.

- Works around a desynchronisation between the Direct Sound music channels and the PSG (Game Boy beeper) channels. If you load a saved state made in TempGBA betas 12-15 or versions 1.40-1.44, and the desynchronisation was below 186 milliseconds, it will be retroactively fixed. If it was already above 186 milliseconds, then the desynchronisation will fix itself after about...
Installazione:
CITAZIONE
Mettete i file tempgba.plg, tempgba.bmp e tempgba.ini nella cartella
_dstwoplug
. Mentre la cartella
TEMPGBA
va messa nel root ed al suo interno va inserito il
BIOS del GBA, che per motivi legali non č presente nell'archivio, perciņ non chiedete dove scaricarlo.