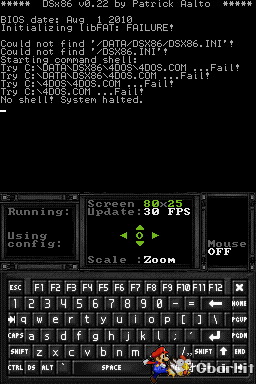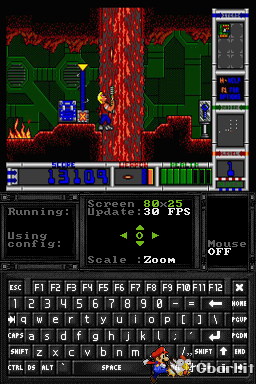 Patrick Aalto
, autore dell'emulatore DOS
DSx86
, ha rilasciato un update di
DS2x86
(versione esclusiva per
SuperCard DSTWO
)!
Nell'archivio dovreste trovare giÓ tutto il necessario per far funzionare l'emulatore.
CITAZIONE
This version has the following fixes and improvements:
- Improved the touchpad keyboard handling with upper/lower case and key flash.
- Improved SoundBlaster audio handling, still not completely correct.
- Fixed a problem in syncing screen blitting to VBlank.
- Faster EGA 0x0D mode blitting when the logical screen width is larger than 320 pixels.
- Fixed EGA LineCompare pixel panning reset, using NDS hardware features.
- Fixed AdLib audio buffering problem.
- Fixed Warcraft BSOD crash in SoundBlaster detection.