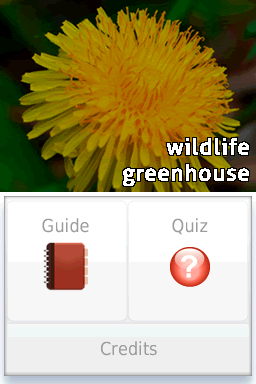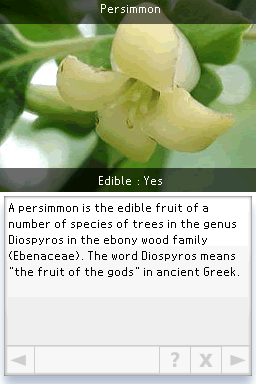 SimplexProductions
, rilascia
Wildlife Greenhouse
, database contenenti svariati tipi di piante tra cui quelle commestibili.
Contiene anche un Quiz per verificare le vostre abilitÓ.
Parole dell'autore:
CITAZIONE
Description
Wildlife Greenhouse is a guide for any enthusiastic camper who wishes to really dip their feet into the wild. You will find trivia facts throughout the guide on plants both common and mysterious to the average camper. Equipped with a variety of edible plants, this guide will help you differentiate from the nasty shrubery across the temperate habitat.

Controls
Left / Right - Navigates through the Guide
Select - Prompts the Help / Controls menu
Start - Returns to Main Menu
Motion - Tilting left will navigate the guide to the left, tilting right will navigate the guide to the right.