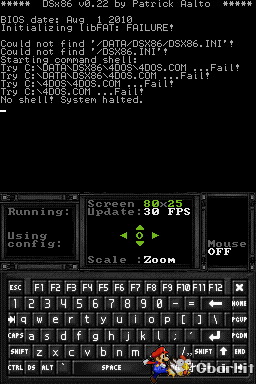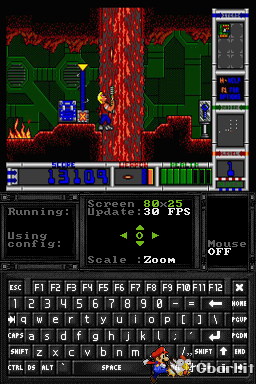 Pate
ha rilasciato un aggiornamento per il suo emulatore DOS
DSx86
, sia nella versione standard che in quella esclusiva per
SuperCard DSTWO
.
Changelog (Standard):
CITAZIONE
- New INI file parameters TPMXScale and TPMYScale.
- Fixed key repeat feature to always repeat the correct key.
- Built with libNDS 1.5.3, so write to SD card might work with Sudokuhax.
- Faster Smooth scaling in 320x200x256 mode, courtesy of "sverx".
- Improved graphics mode change detection for 240-row Mode-X modes.
Changelog (DSTWO):
CITAZIONE
- Implemented new INI file items TPMXScale and TPMYScale.
- Fixed key repeat handling with extended keycodes (Frontier)
- Improved graphics mode change detection again (Albion)
Download DSx86 v0.37 Beta (versione standard)
Download DS2x86 v0.22 Beta (versione DSTWO)