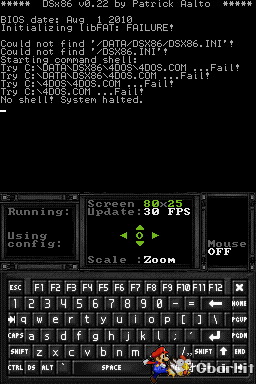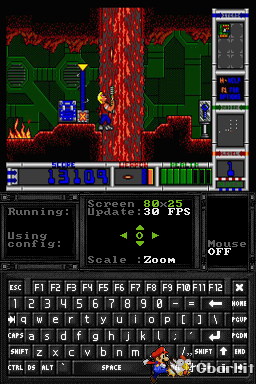 Patrick Aalto
, autore dell'emulatore DOS
DSx86
, ha rilasciato un update di
DS2x86
, versione esclusiva per
SuperCard DSTWO
!
Nell'archivio dovreste trovare giÓ tutto il necessario per far funzionare l'emulatore.
Changelog:
CITAZIONE
- Fixed a bug in 16-bit bit test opcodes (BT/BTS/BTR/BTC).
- Fixed returning to menu from the debugger using the X button.
- Implemented FPU opcodes fsincos, fptan, fprem, fyl2x, f2xm1 and fscale.
- Fixed PC timer 2 handling (Comanche)
- Improved graphics mode change detection (Comanche)
- Some other new opcodes and INT calls implemented.