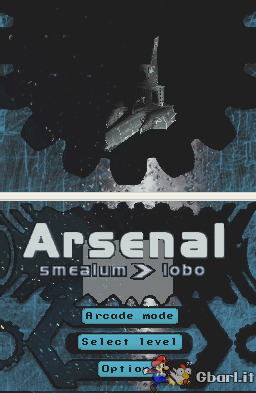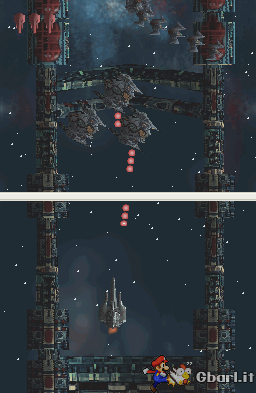 smealum
ha rilasciato una nuova versione di
Arsenal
, Shoot 'em Up in 3D appartenente alla categoria dei bullet hell (o
danmaku
) dove il giocatore deve destreggiarsi tra un alto numero di proiettili nemici.
Video del gioco:
» Clicca per leggere lo Spoiler! «
Queste le parole dello sviluppatore, comprensive di changelog:
CITAZIONE
Arsenal is a dual-screen 3D shoot em up game for the DS. I'm doing all the code and Lobo is doing all the graphics. The current music was taken from modarchive.org, and hopefully I'll manage to find something a little more fitting by the time the final version is released. smile.gif
Here's Arsenal version 1.0 ! This is pretty much the final version of the game.

I might update it some time in the future if stuff needs tweaking, but basically, that's it, I consider the game to be "pretty much done".

There's a ton of stuff that I've added since the last version (which was released exactly 6 months ago), so here's a feature list :
- full dual screen 3D bullet hell vertical shoot em up
- robust engines capable of managing hundreds of bullets (over 1000 in certain conditions)
- 7 levels, ranging from easy to insanely hard tongue.gif
- massive bosses
- different weapons, powerups
- varied backgrounds : space stations, planets, oil rigs...
- replay system (included are replay files for every level)
- highscore system with online leaderboards; upload your replays and share them with the world
- complete modding tools available : make your own levels and share them on the game's website
- download people's mods directly from the game's menu via wifi