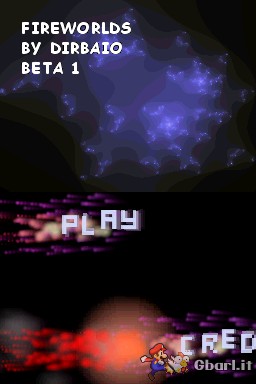 Dirbaio
aggiorna alla versione Final il suo platform/puzzle per DS:
Fireworlds
. Nell'archivio sarÓ presente un file .jar (per aprirlo quindi si dovrÓ installare una JRE) , Ŕ l'editor di livelli, istruzioni su come usarlo in spoiler:
» Clicca per leggere lo Spoiler! «
Changelog:
CITAZIONE
-Added lots of levels
-Fixed lots of bugs
-Finished the game.