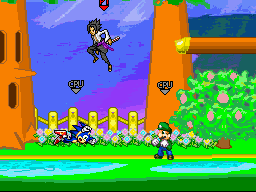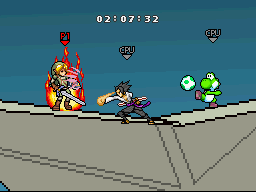 Rilasciata la demo 9.5 per
Super Smash Bros Crash!
, ennesimo tentativo di portare la saga di Super Smash Bros. su console portatile.
Changelog:
CITAZIONE
In this version add the menus: records, credit and delete data in the data menu.
To unlock the credits needed to complete the classic mode and how allstars.
You fix a small error in attacking and jumping.
Lista dei personaggi e scenari:
» Clicca per leggere lo Spoiler! «