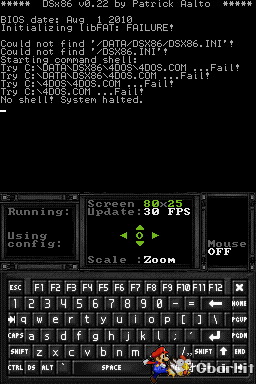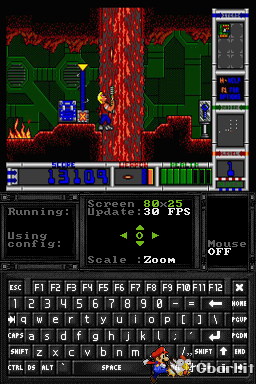 Patrick Aalto
ha aggiornato il suo emulatore DOS per Nintendo DS nelle due versioni disponibili, cioè
DS2x86
(per SuperCard DSTWO) e
DSx86
(per tutte le altre flashcard, compresa la iEvolution in DSi Mode).
Negli archivi è già presente tutto il necessario per far funzionare l'emulatore, i giochi potete metterli benissimo dove volete.
Ecco i due changelog:
CITAZIONE
DSx86 v0.32 Beta
This version only has one minor fix, the direct file reading to EGA VRAM
has been implemented. This allows Rockford to run, and fixes the graphics
corruption problems in Heimdall when talking to other characters.

DS2x86 v0.08 Alpha
This version has the following improvements:
- A lot of new opcodes implemented!
- Windows 3.00a can be run in either Real or Standard mode.
- Improved BSOD reporting further, now errors in the core emulation are
reported in the dsx86dbg.log file.
- Some other bug fixes and improvements.
DOWNLOAD DSx86 v0.032 BETA
DOWNLOAD DS2x86 v0.08 ALPHA
SITO UFFICIALE