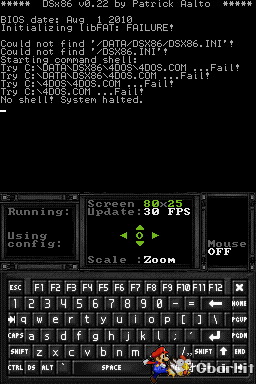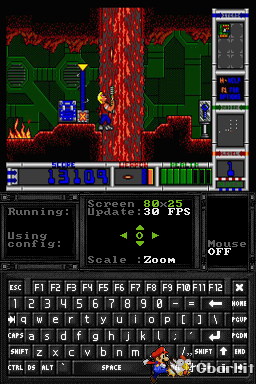 Patrick Aalto
ha aggiornato il suo emulatore DOS per Nintendo DS chiamato
DSx86
!
Nell'archivio Ŕ giÓ presente tutto il necessario per far funzionare l'emulatore, i giochi potete metterli benissimo dove volete.
Changelog:
CITAZIONE
This version has the following fixes and improvements over the previous
version:
- Page Fault handling in the protected mode RETF opcode implemented.
- Implemented some additional XMS INT calls, for Commander Keen 4 etc.
- Implemented Mode-X Smooth scaling for 320x200 and 320x240 resolutions.
- Implemented preliminary Smooth scaling for EGA 320x200 mode.
*Grazie a R3Y3S per la segnalazione!*