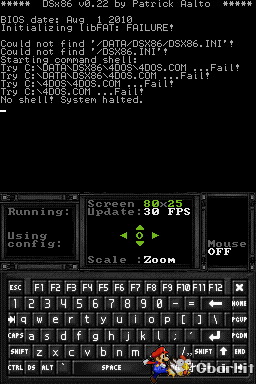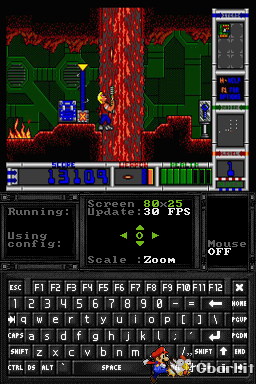 Patrick Aalto
ha aggiornato il suo emulatore DOS per Nintendo DS nelle due versioni disponibili, cioè
DS2x86
(per SuperCard DSTWO) e
DSx86
(per tutte le altre flashcard, compresa la iEvolution in DSi Mode).
Negli archivi è già presente tutto il necessario per far funzionare l'emulatore, i giochi potete metterli benissimo dove volete.
Ecco i due changelog:
CITAZIONE
DSx96 v0.25 Beta
This version is again rebuilt with the newest libnds libraries. It should
be able to be run using the so-called "sudoku hack". It also has a new Smooth
screen scaling method implemented in CGA and MCGA screen modes. NOTE! Especially
in the MCGA mode this causes a severe performance hit, and in EGA and Mode-X
modes you will only get a black (or corrupt) screen in this mode.

DS2x86 v0.04 Alpha
This version has again a lot of work done on the protected mode features,
especially for the DOS4GW DOS Extender. A few more 386-specific games should
run in this version. There are also some minor performance improvements. Feel
free to test your favourite 386-specific games in this version again, and
please send me the debug logs!
DOWNLOAD DSx86 v0.025 BETA
DOWNLOAD DS2x86 v0.04 ALPHA
SITO UFFICIALE