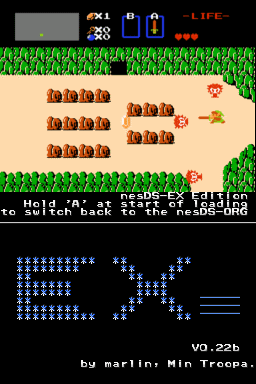 marlin e min troopa
rilasciano una versione EX di
NesDS
(di Nichole), emulatore del NES.
Questa versione nasce con l'intento di far partire rom che con la normale release non partirebbero; inoltre si puņ passare da una versione all'atra con un click.
Changelog:
CITAZIONE
All the rendering sections has been re-written. Uses the NDS hardware to emu the NES graphic.
Much better speed and sound.
*Si ringrazia davidfiorentino per le segnalazione!*