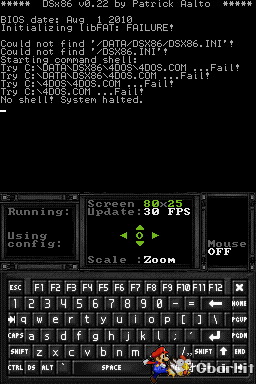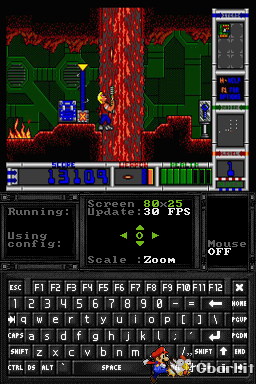 Patrick Aalto
, autore dell'emulatore DOS
DSx86
, ha rilasciato un update di
DS2x86
, versione esclusiva per
SuperCard DSTWO
!
Nell'archivio dovreste trovare già tutto il necessario per far funzionare l'emulatore.
Changelog:
CITAZIONE
This version does not have any major new features, mainly just some minor fixes
and enhancements compared to 0.01. Here are the most notable changes:
- Screen "Scale" mode works also in Mode-X graphics mode.
- The upper and lower screens are swapped when using touchpad mouse.
- Keyboard layout shows upper case characters when in Shift mode.
- Some missing opcodes have been added, based on the log files I have received.
- Screen refresh rate can be changed between 15, 30 and 60fps.
- Lower screen refresh should be more robust than in 0.01 version.
- Lots of protected mode work for DOS4GW, but this work is not yet finished
so games using DOS4GW will not work in this version yet.