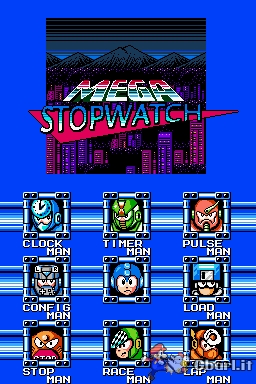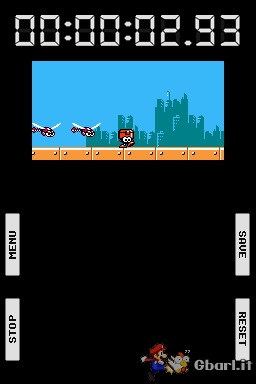 Avete bisogno di un cronometro?
MegaStopwatch
fa al caso vostro.
Realizzato da
Thungbard
, quest'applicazione altri non Ŕ che un semplice cronometro a tema MegaMan, con tanto di diverse modalitÓ ispirate ai personaggi della serie.
Di seguito le diverse modalitÓ disponibili, e subito dopo il link al download:
CITAZIONE
- Standard Stopwatch: start/stop counter and reset counter
- Race Watch: saves up to 20 participants times if you're timing a marathon or other race.
- Lap Watch: saves up to 20 lap times for an individual
- Egg Timer: let's you set a timer from 1 second to 99 hours
- Metronome: from 1-399 Beats per Minute, not sure why'd you'd ever need something that fast.
- Saving/Loading: 5 Save Slots to store the state of any of the above stopwatch functions.
- Button Configuring: Let's you assign any button on the DS to be your Start/Stop and Reset Buttons, on top of the Touch Screen controls.