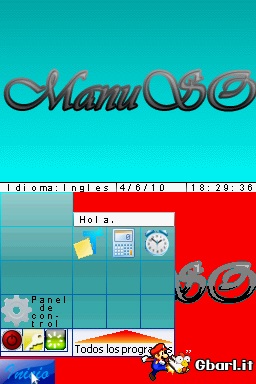 Ed ecco in uscita la nuova versione di ManuSO, homebrew realizzato da
ManuelVS
. Semplice programma, gestibile totalmente su touch screen, che vi permette di avere sul vostro Nintendo DS un editor di testo, una calcolatrice ed un cronometro.
Qui di seguito il changelog:
CITAZIONE
# Fixed several bugs.
# Fixed bug in the calculator to make it 0.
# Changed the start.
# Add sounds at the beginning and end.
# Improvements in textpad, now you can store your documents where and with name you want and write more than 65000 characters.