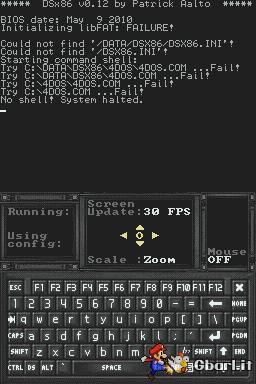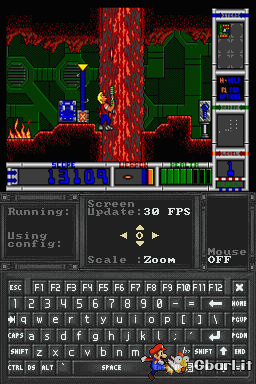 Patrick Aalto
ha aggiornato il suo emulatore DOS per Nintendo DS chiamato
DSx86
!
Nell'archivio Ŕ giÓ presente tutto il necessario per far funzionare l'emulatore, i giochi potete metterli benissimo dove volete.
Changelog:
CITAZIONE
New IRQ handling using self-modifying code, which makes the whole
emulator about 8% faster than before.
Keyboard handling now supports extended key codes.
Screen update mode "Direct" removed.
AdLib emulation has increased audio volume, and plays also the
rhythm instruments now.
Covox/Disney Sound Source/Parallel Port DAC audio device emulation added.
SB Direct DAC audio support added.
SB auto-init 8bit DMA support added.
Some other minor fixes and improvements.