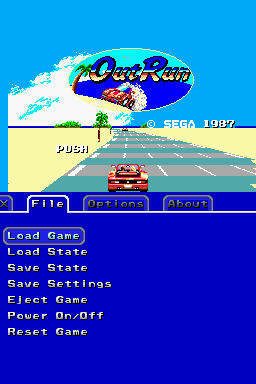 FluBBa
dopo averci deliziato con Goomba e tanti altri emulatori, si mette al lavoro su
S8DS
, porting di
SMSAdvance
, emulatore del Sega Master System (sempre dello stesso autore).
Changelog:
CITAZIONE
*Fixed Super Tetris & Frogger proto when machine is set to "Auto".
*Fixed PGA Tour Golf (low bits of VDP Stat not zero).
*Changed palette buffering to middle of screen.
*Changed default scale mode to "Scale To Fit".
SITO UFFICIALE
DOWNLOAD