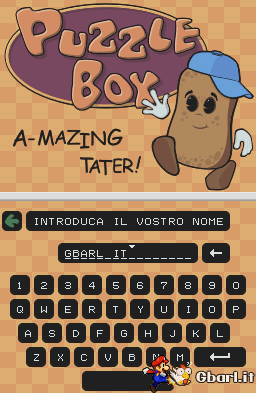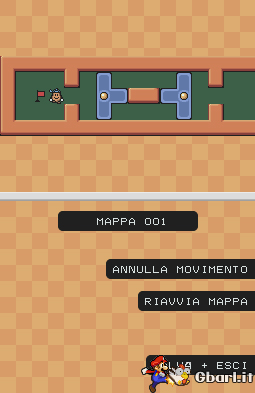 Update per l'homebrew
PuzzleBoy
, realizzato da
maRk2512
. Si tratta di un remake del vecchio gioco per GameBoy "Kwirk, A-mazing tater" (l'homebrew era precedentemente conosciuto come QuirkDS).
Qui di seguito il changelog:
CITAZIONE
FIXED: Missing confirmation box for "Restart map" and "Save + Quit" when you use the START and SELECT key. - Again thanks to M.Lucanius

- Added a autoave function. When you solve a map your progress will be automatically saved.
DOWNLOAD
THREAD DI RILASCIO