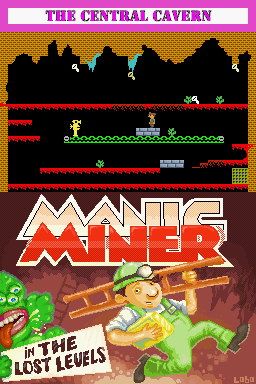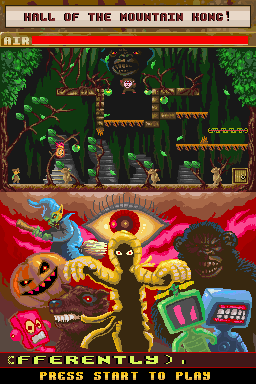 Flash
, il quale ha partecipato al progetto che alla fine ha portato a
Warhawk DS
, ha reso disponibile un piccolissimo aggiornamento per il remake di un vecchio platform per ZX Spectrum chiamato
Manic Miner
portato come homebrew su DS sotto il nome di
Manic Miner - The Lost Levels
.
Per una maggiore compatibilita' sono state rilasciate due versioni chiamate EFS e FAT: per ulteriori dettagli date uno sguardo allo spoiler.

» Clicca per leggere lo Spoiler! «
Changelog:
CITAZIONE
v1.02 - Fix to 'Seal' display, 'poo' changed in gameover
v1.03 - Several bug fixes, moved music to external file system
v1.04 - Fix to minor title screen corruption when all modes are unlocked.
Trovate i due link per il download nella home del
sito ufficiale
!