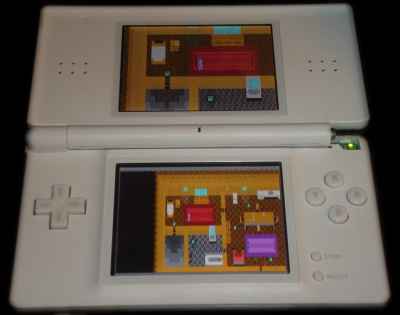 kvance
rilascia
DSMZX
, porting di
MegaZeux
su NDS.
L'autore consiglia un l'uso di una slot2, cosė da avere pių RAM disponibile e far girare meglio il gioco.

Parole dell'autore:
CITAZIONE
This is a port of MegaZeux to the Nintendo DS. Extract it to the root of your flash card so the files are in /games/megazeux. Apply the appropriate DLDI patch.

Because of the small amount of main memory on the DS, a SLOT-2 device with extra memory (e.g. SuperCard) is recommended. Without it, large game worlds will run out of memory.
Comandi:
» Clicca per leggere lo Spoiler! «
SITO UFFICIALE
DOWNLOAD