tutte uguali,ma non mi sembra di averla vista qui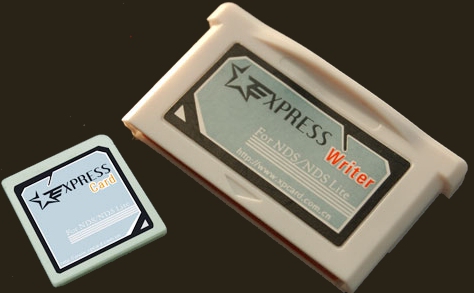 EXPRESS ULTRA FLASHPASS EX
1. 1:1 original card size.
2. No FlashMe, No PassMe, No conversion anymore.
3. Lowest Cost of Owning. Built-in NAND Flash up to 8Gbits. No extra storage device required.
4. 100% Clean Rom Support. 100% game compatibility.
5. Working as a USB disk. No PC software required. Just Drag 'n Drop file from PC to XP-card.
6. Hardware virtual saving supported. Backup and exchange saves with other players easily.
7. Micro firmware design, skin which is fully upgradeable.
8. MoonShell built-in design.
9. Low power consuming and long sustaining time.
ULTRA FLASHPASS EX
- USB High burning speed (For 1.0G file approx. 3-4 mins.)
- Compatible with NDS / NDS Lite (without any Passme device/flashed firmware)
- No software patching required
- Same size of the NDS cart - (will not stick out from NDS / NDS Lite)
- 1.0Gbits/4.0Gbits/8.0Gbits Internal Memory
- Plug-and-play easy to use
- Can use as a Passme Card
dove vorranno arrivare