Inviato da: rdaelmito il Tuesday 11 June 2019 - 20:02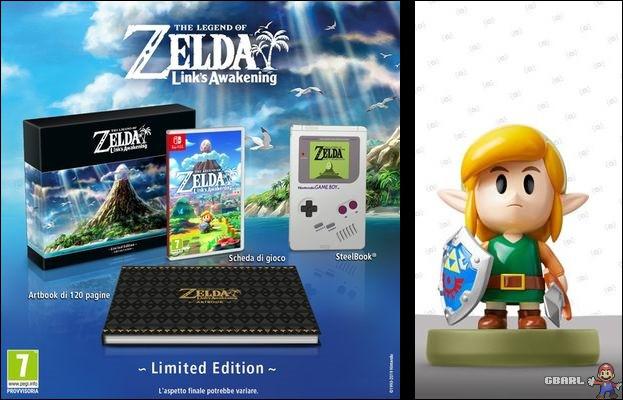 > http://www.gbarl.it/index.php?showtopic=102150 <
Il remake di
The Legend of Zelda: Link's Awakening
avrà un'
edizione limitata
: come si vede dalla foto qui sopra conterrà - oltre al gioco - un artbook di 120 pagine e una custodia steelbook dalle sembianze dell'originale Game Boy.
The Legend of Zelda: Link's Awakening
sarà disponibile dal
20 settembre 2019
. Lo stesso giorno verrà lanciato anche un
nuovo amiibo di Link
(serie
The Legend of Zelda
) sullo stile grafico del gioco.
Inviato da: Lok88 il Tuesday 11 June 2019 - 20:15
Oddio Oddio Oddio Oddio Oddio Oddio Oddioooooooo!

Sto cercando di liberare casa ma Nintendo non è per niente di aiuto



È stato il mio primo gioco per Gameboy e rimarrà sempre nel mio cuore